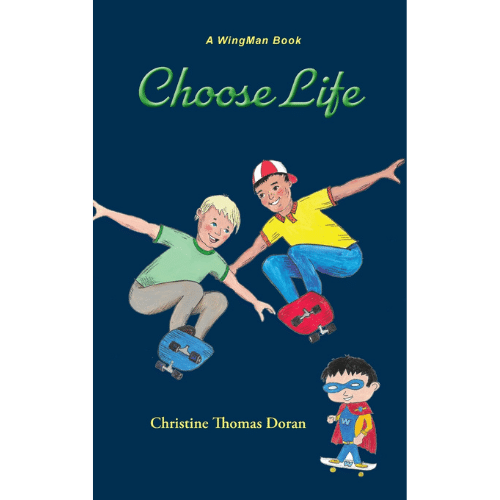 Choose Life
Children, our most valuable resource; may they all be Dragonslayers!
Ethan and Tyler are ten-year-old friends who are celebrating the freedom of spring break. After skateboarding over to their neighborhood park, they encounter two teenaged boys who offer them drugs. Ethan and Tyler are faced with making the choice of accepting or rejecting the drug offer. This scenario is one that our young people are confronted with more and more in today's world.
Choose Life can be read with your child or used during peer mentoring to open up discussion about the dangers of drug and alcohol abuse. This scourge in our country is a deceptive part of today's media driven society. Our children need to be prepared and given tools like this to fight the dragon of addiction.