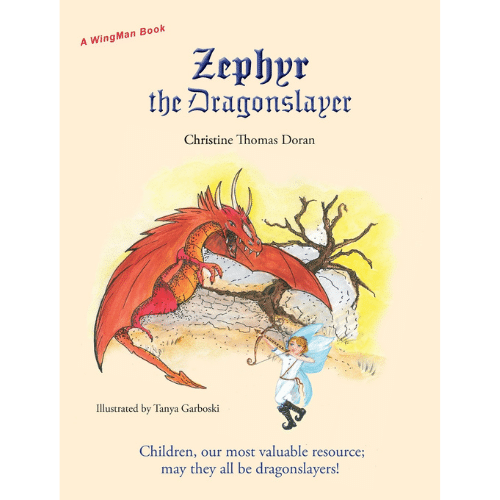 Zephyr the Dragonslayer is an exciting children's fairytale/fantasy novel that addresses the following themes: the dangers of substance abuse, the impact of substance abuse on an individual and friends, collaboration, and caring interventions.
Beautifully illustrated, Zephyr the Dragonslayer weaves a story of friendship between the fairies, Zephyr, Maurelle, and Loxy. After one of the fairies gets caught up in a web of deception concerning a powerful drug, an intervention and a rescue ensues. The story shows there is hope and that truth can win in the struggle between good and evil.
Our children need to be given tools, like this amazing book, in order to be empowered and prepared to fight the dragon of addiction which is a scourge upon our land.