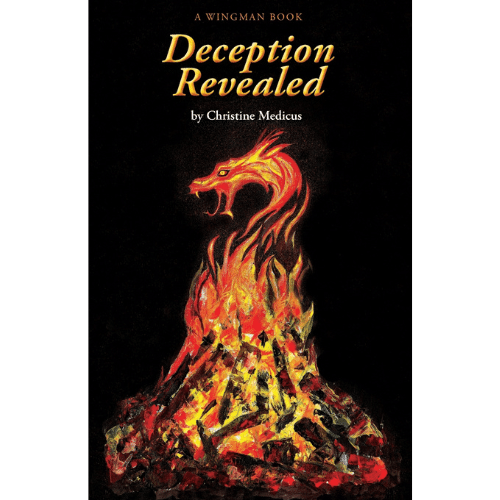 Deception Revealed – The Wingman Legend Continues
The Legend of Wingman has been around for centuries. Whether true or just a bedtime story, it's part of the charm of the small tourist town of Eagle Crest. 
Football was also legendary in Eagle Crest. In their senior year of High School, Brady and Tiera were on the path to victory. All their dreams were coming true and this year's football season looked to be the last piece of the puzzle to seal the path to the NFL. 
With Coach Wings expertise, Brady was guaranteed to be this year's All-American. Until…Chase released "Dragon Man" from his rocky tomb of imprisonment as part of his ultimate plan of revenge!
One choice can transform you. One choice can destroy you. One choice can alter your destiny for all eternity. Will the choices they make lead to life or death? 
This mystical adventure will draw you in and keep you wanting to read on to see just how powerful the choices we make every day can be in bringing about our destiny.
Deception Revealed – The Wingman Legend Continues