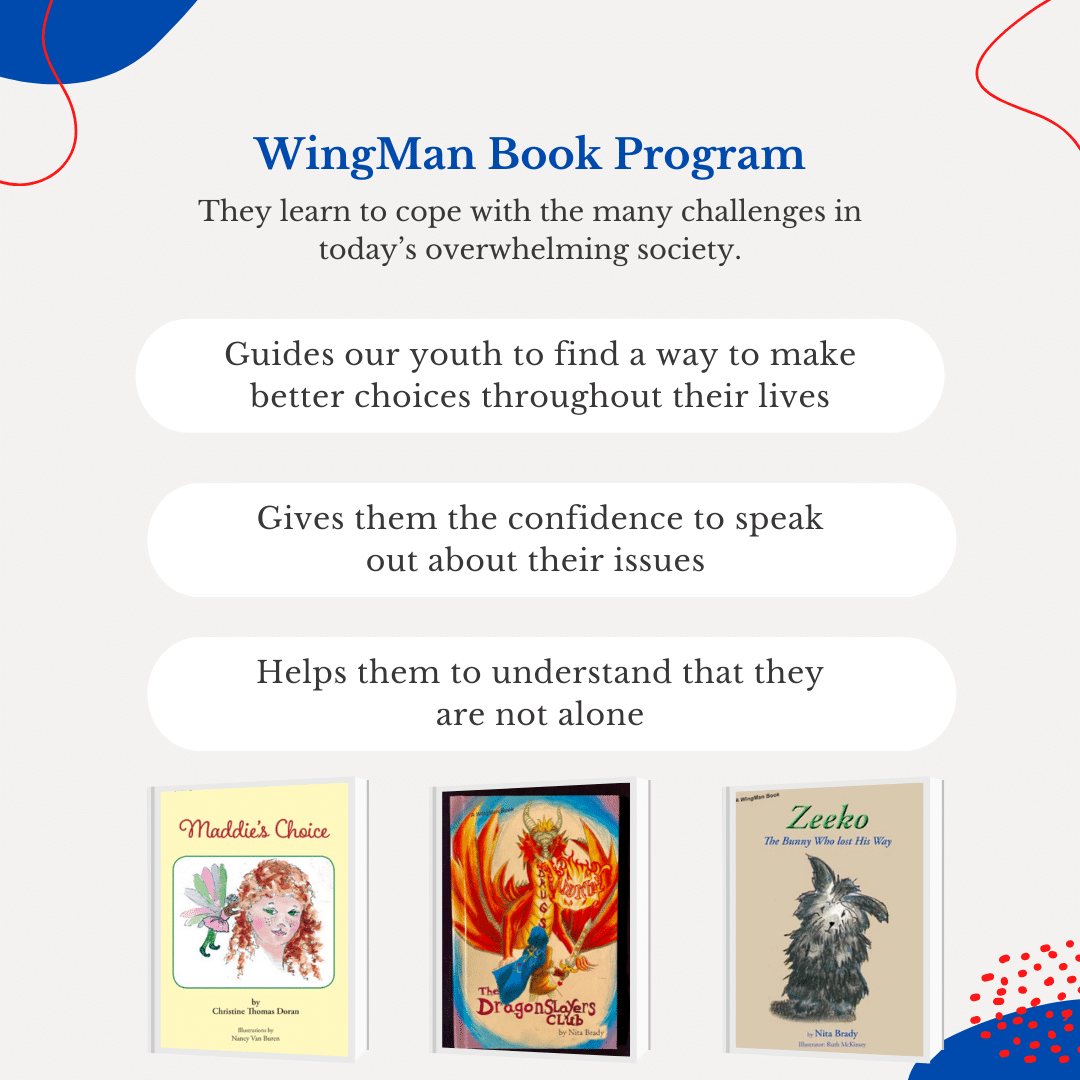 Children,
our most valuable resource;
may they all be dragonslayers!
Born out of the idea, "it is easier to stop if you never start," decisions.org joined with several authors to create the award-winning WingMan children's book program. This program helps children of all ages recognize and deal with the negative impact of addictive substances and other obstacles while growing up.
The first 14 books in the collection (six of which are also available in Spanish) are written for various age ranges between 2 and 18. They focus on building confidence & self-esteem, making good choices, having courage and gaining wisdom.
For younger age groups, they show children how to recognize and reject temptations that lead to addiction.
For older age groups, they provide guidance for how to navigate peer pressure and to seek assistance when needed.
WingMan Coloring Books
Interaction with the WingMan coloring books makes children smile while teaching them to make healthy decisions.
Curriculum and Lesson Plans
The WingMan Book Program includes tools to help make it easy for everyone to educate today's youth. These can be used for independent study, and both small and large group activities.
Parental drug-usage often leads to child neglect. When the mother is addicted to drugs or alcohol, this often has a devastating impact on her children. Often, aging grandparents have the task of raising the children of the addicted mother.